As dramatic as it sounds, sleep deprivation can be fatal. Without sleep, a host of bodily functions begin crashing.
Getting inadequate sleep over time raises your risk for chronic health problems. It affects how well you think, react, work, learn, and get along with others. It affects your hormones and reproductive system, heart and circulatory system, metabolism, emotional response, respiratory system, and immune system.  
The good news is that because sleep has such a broad and comprehensive impact on health, getting adequate quantity and quality of rest will support improvement in all of those areas!

It's time to talk about natural sleep solutions. 
What Can I Expect from This Course? 

In this free, self-paced course, we will delve into the science of sleep, uncovering the factors that influence our sleep quality and the importance of a restful night's sleep for our physical, mental, and emotional health. 
We will also explore the incredible benefits that essential oils and other natural wellness products can offer in promoting relaxation, soothing the mind, and creating an optimal sleep environment. 
Throughout the course, you will learn about various products, lifestyle tips, and how to effectively improve your sleep routine. We will provide practical guidance on incorporating the dōTERRA Serenity line into your nightly rituals and exploring complementary sleep hygiene practices to optimize your sleep experience. 
Get ready to explore the realm of sleep and natural wellness, discover the transformative effects of essential oils, and embark on a path to better sleep.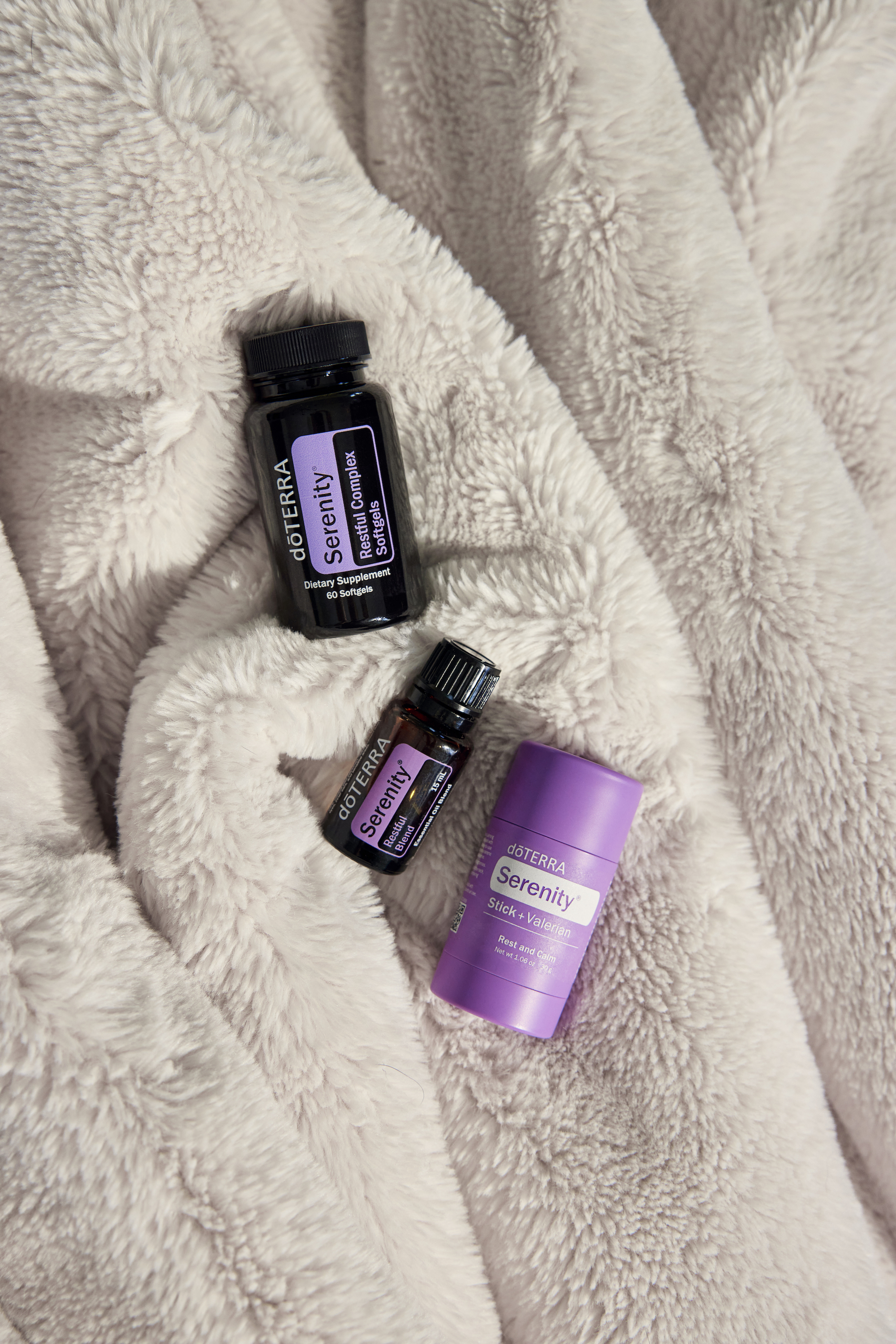 Frequently Asked Questions  

How long will I have access to the course?  
How does lifetime access sound? After enrolling, you'll have unlimited access to this course for as long as you like—across any device you own.  

How long does it take to complete the course?  

Start to finish, it takes approximately 30 minutes to complete this course. We encourage you to pace yourself and take action as you learn.  

When does the course begin and end?  

The course starts now and never ends! It's a self-paced online course, so you decide when you start and when you finish.